You may have heard a lot of talk about a mysterious new Cleo style that's replacing Marcie. Well, it's safe to say that the rumors are true and we are now welcoming 'Asher' to our core collection! If Marcie is your absolute favourite style then fear not, our design and technical team have worked super hard to ensure that you'll only see improvements!
At Panache, we are always striving to create products for you that you love. Even our most popular core styles need a little sprucing up every now and again, as some of them were first drafted years ago!
Asher is a refreshed, contemporary version of Marcie. So, what's new?
LACE: We have updated the lace with a new geometric pattern to give a more modern look, it also has a softer feel.
FIT: Still with the same support and Balconette shape as the Marcie, the Asher's fit has been improved to give a more rounded and projected shape.
FEEL: The new lace gives a much more seamless and smoothing look under clothes.
Asher is a 3 section Balconette bra, with lined bottom cups for extra support and stability. It's wings are powermesh, which means they provide a firm and comfortable support around your body, adding a smoothing finish. This trendy new style teams perfectly with its matching Brazilian Briefs, decorated with embroidered front panels and fold-over edges for a smooth finish against your skin.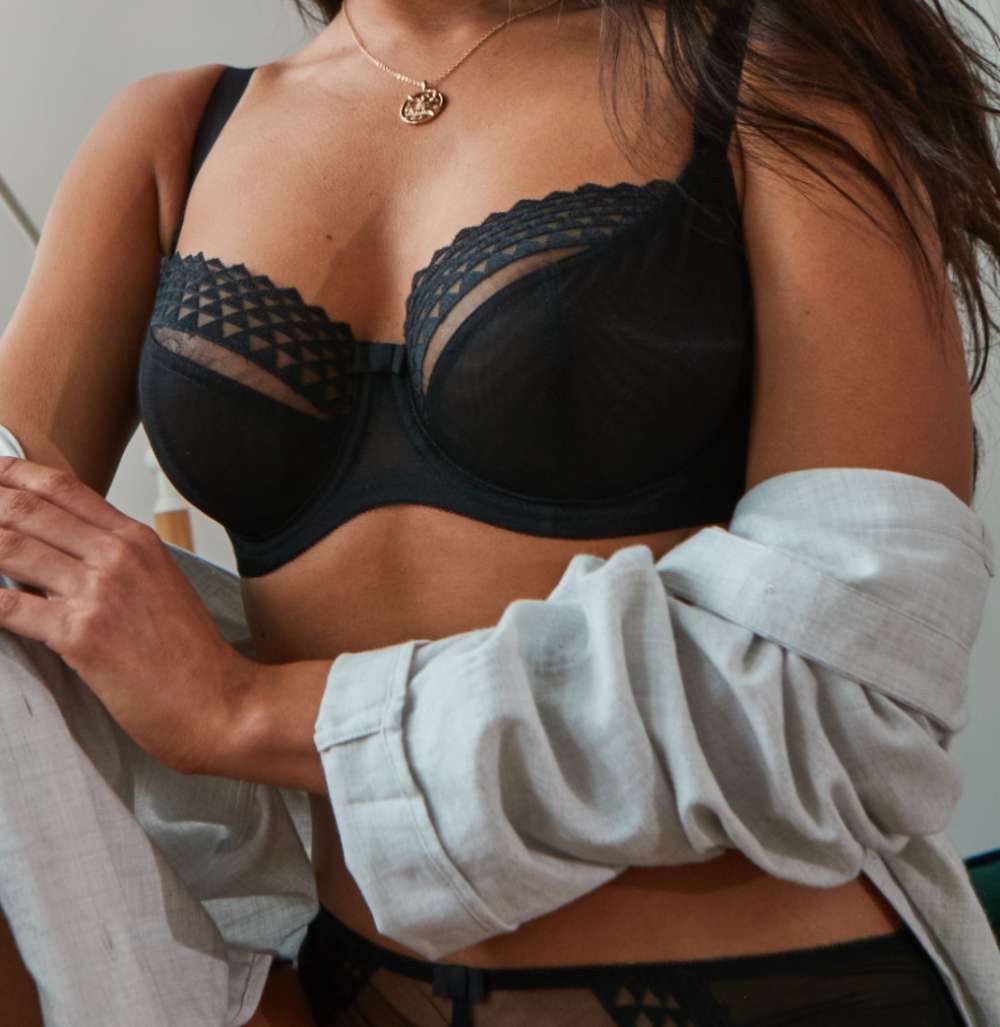 We are always working on not only bringing you great new styles, but also improving our current ones. Our technical and design team work super hard, all so that we can provide you with the most perfect fit possible. If you're a Marcie fan, or just in need of a new supportive everyday set, be sure to give Asher a try. Available in core Black and Latte shades for ultimate versatility, it's sure to become your new every day classic!
Shop Asher online here, don't forget you can use 'Click, Fit and Collect' and try it before you buy it at your local stockist!