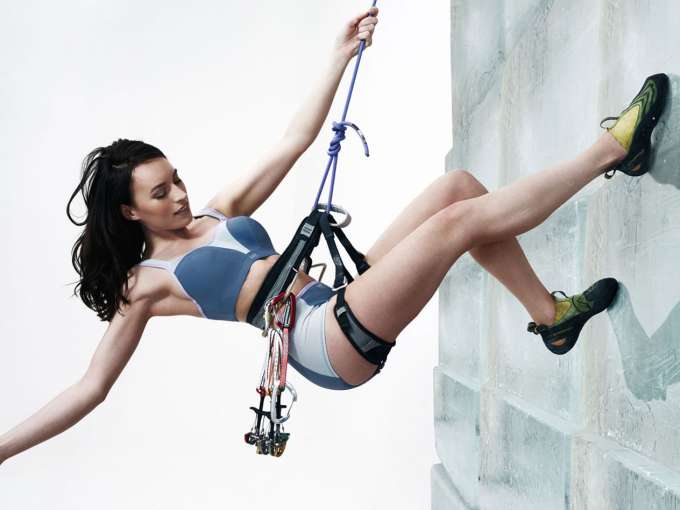 As you may have seen on our Instagram page, we recently ran a competition with Simply be to help 3 women reach their health and fitness goals this new year.
Our first winner is 39 year old married mother of one Emma!
Here are a few questions we asked when getting to know Emma, and her thoughts on her exciting journey.
Why do you want to win this competition?
I own Panache sports bras they're the only ones I like. I'd love some more but can't afford to buy lots. I have a large bust and they help especially when running and boxing. My old one has lost a catch. So winning would be nice as I need more bras and the other prizes would help kick start my healthy eating. I'm 40 on 28th Feb and would like to be near my goal of being healthy as I know I don't eat properly.
What do you hope to achieve with our support?
To get fitter and healthier. I want to be able to complete more mud runs and raise money for the BHF in memory of my best friend. I need to get stronger and eat better.
What are you looking forward to the most through the next 12 weeks?
Learning about nutrition as I know I eat the wrong things but there's so much information out there its knowing what to follow.  Also the training to get to my personal goals of doing muddy runs.
What are you dreading the most?
My willpower and sticking to the eating plan. I love my cake and biscuits.
What do you see as being the biggest challenge?
I'm fine with the fitness plan and workouts it just breaking my habit of sugary food.  I'm looking forward to raising money for charity and the challenge is asking people for money.
Week 1 Measurements
Weight  70Kg / 11 stone
Chest  32.5″
Bust  40″
Waist  33″
Hip  41″
Arm  12″
Thigh  23″
Fat% 44%
Water% 36%
Height – 148cm
More from Emma;
I have lost some inches the last 2 years however, I've not lost any weight and still have my mummy tummy. I put on 2 stone when I was pregnant in 2005 and have never lost it. I'd love to be around 9 stone / 55kg.  I have gone down a few dress sizes, I used to wear 14/16 and now I'm in 10/12.
I wanted help with my fitness plan as I need to be healthier. I've known for many years that I shouldn't have sugar as I have PCOS.  My specialist at the hospital said that my body craves it and then stores the sugar as fat around my ovaries.  However, if I want some cake or a biscuit I'll have it. I've never dieted and don't see the point; I just need to learn how to eat better.
So I need to have more willpower and work out if I do have a biscuit not only will I have to exercise more but it'll mess up my sugar cravings.  I'm plan to make some homemade snacks that won't affect my sugar levels.
I'll be logging everything I eat and drink (even the naughty stuff) on My Fitness Pal.I'll be logging my sleep, steps & day to day activities with my Fitbit Charge.For my workouts at the gym I'll be using My Zone chest heart rate monitor as it's the most accurate and the screen in the gym show my effort levels which motivates me to push harder.
Stay tuned to hear more from us, our competition winners, nutritionist and trainer. You can keep up to date with everything Panache Sport on our Instagram page.