We are certain that you'll absolutely adore our high impact sports bras! But just in case you're not fully convinced yet, here are 5 reasons why you'll love your Panache Sports Bra
1. Say Goodbye to Chafing
You'll be glad to hear that our seam free inner cups prevent chafing!
If you are completing a heavy workout that involves a lot of repetitive movement, this seem free cupping is essential!
Chafing is caused by friction, which is worsened when we sweat. Therefore, it is vital that you have a sports bra which minimises chafing in order to have an enjoyable workout!
2. Cushioned for Comfort
The hook and eye fastenings on all of our sports bras are cushioned for your comfort. This cushioning is especially useful for any floorwork during a workout and particularly helpful during yoga and Pilates. How annoying is it when you finally get comfortable in a yoga position then realise you can feel your bra digging into your back! With our sports bras, this won't be an issue.

3. Stabbing Underwire? Not Today!
All of our wired sports bras use silicone encased wires to create the most comfortable fit, you won't even realise the wires are there! We also have non-wired sports bras that still provide amazing support!

4. Encapsulating Exercise for the Win!
Our award-winning design is encapsulating, not compressing!
What does this mean?
Our encapsulating design supports each breast individually, providing a more natural shape, meaning you can say goodbye to the dreaded uni-boob! This encapsulating style will also never restrict your breathing, which some compressing sports bras can do.  So you'll be able to reach that personal goal on your run without anything getting in the way!
Speaking of running, our award-winning encapsulating technology is proven to reduce bounce by up to 83%, perfect for keeping you secure whilst you're on the move.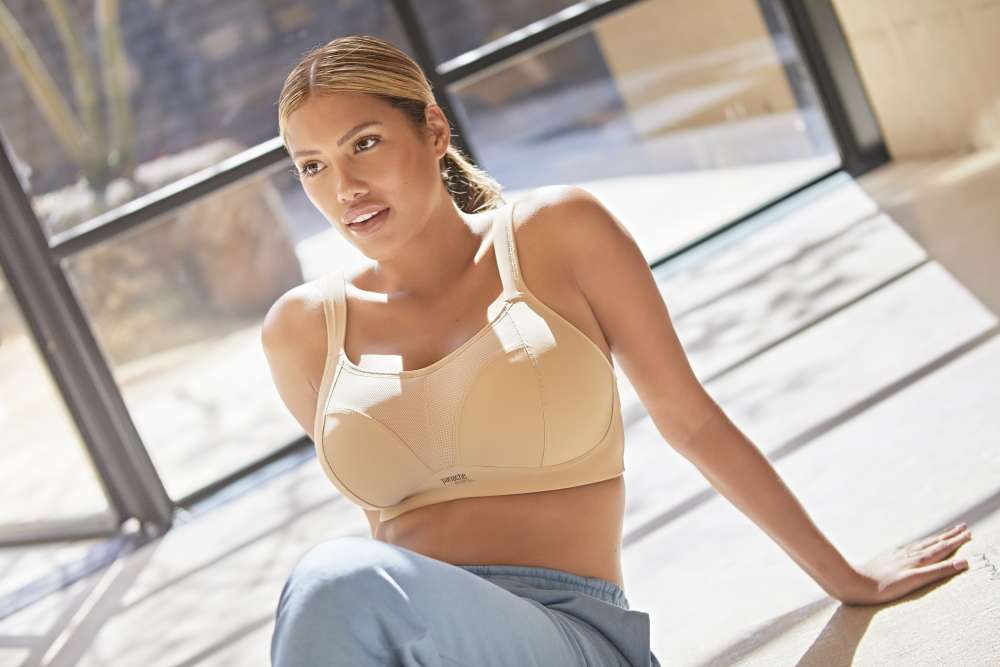 5. Racing Towards Extra Support
Both our wired and non-wired sports bras can be worn in a racerback style, thanks to our added racerback ring detail which transform the amount of support provided.
By utilising the racerback hook, you'll reduce bounce even further – Perfect for high impact activities!
 Feeling inspired to get yourself one of our sports bras now? We bet you are.
Browse the collection, you're sure to find your perfect style.