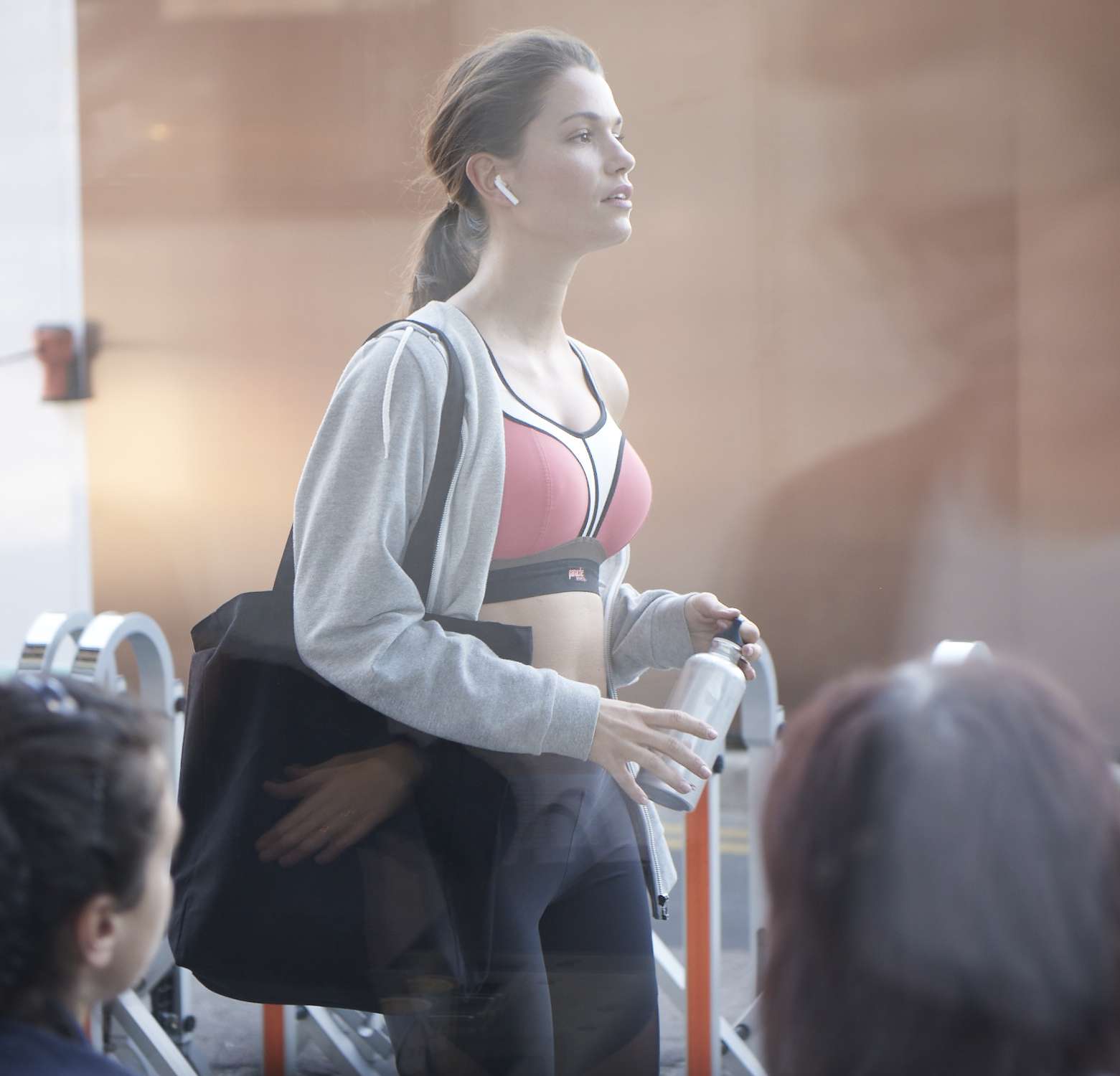 Something we put a lot of thought into when jetting off on our holidays is our 'airport outfit'. We want something comfy, flexible and stylish, especially for those long haul flights. But what about our airport undies? It's something a lot of us neglect to think about, but something that is just as important. After all, how can your outfit be comfortable if what's underneath isn't? We won't lie, taking your bra off after a long day is the best feeling, but going completely braless to travel for a large amount of the day might not be an option. Especially for the fuller busted ladies who need the support and want some coverage! We've put together some great airport undies ideas that are super comfy, easy to move in and supportive. Read on to discover our faves!
Our Andorra Non Wired is a must have. It's incredibly comfortable and so supportive, allowing us to go up to a J cup in this great style! Feel free to bend and twist into all the comfy positions you can without the restriction of wires.
Our Non Wired Sports bras are designed to give maximum support, but they're also designed to be as comfortable as possible. Think soft elastic under-band and smoothly moulded inner cups – it's also a great choice if you're going for the athleisure look. Wear either underneath a top or as a crop top!
Are wires your comfort zone? Go for the Carmel by Sculptresse. It has soft flexi wires for added comfort, soft plush wings and stretch lace top cups that mould to your natural shape and move with you. Perfect for all-day comfort without compromising on support!
The ultimate cup sized bralette that offers both style and comfort all in one. We love Lyzy's trendy lace and elastic stretch band – it's super comfy and lets you move around with no restriction at all. Choose from different colour-ways to suit your style!
Love a trusty t-shirt bra? The Porcelain Élan is so soft, you'll have to experience actually touching it to believe it. Available in both neutral core and colourful fashion shades, it'll prove a versatile and essential piece in your lingerie wardrobe.
If you've taken a look at our favourite airport undies and are feeling lingerie inspired – go ahead and browse our latest styles here for even more supportive lingerie.