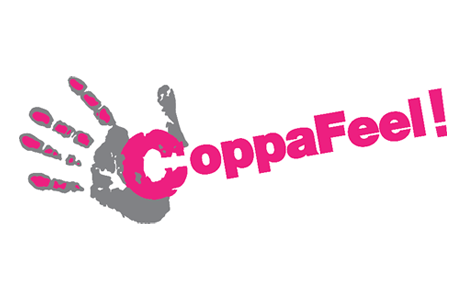 We really want to share our enthusiasm for the charity CoppaFeel! Having collaborated with them last year – check out our sports bra in bright pink here modelled by the lovely Kristina Rhianoff – we're all for giving our lady lumps a good squeeze. October marks National Breast Cancer Awareness Month, so now is definitely the time to think about what you should be looking for on a regular basis.
Breast cancer accounts for almost 25% of all cancers, so CoppaFeel! are on a mission to stamp out late detection and misdiagnosis of breast cancer by ensuring that you know the signs and symptoms, know what your boobs look and feel like normally, check your boobs regularly throughout your lifetime and have the confidence to seek medical referral if you detect any changes. That's the great thing about what they're doing – over 1,000,000 young people don't check their boobs, so someone's got to step in!
You can get involved with CoppaFeel! in numerous ways. Simply have some 'me time' in the shower and have a good ol' check then. "No more excuses, you're already starkers and your boobs need some attention," they say. On top of that, you can donate, run a half marathon in a too-good-to-be-true boob costume, go on a very long bike ride, fundraise in your own unique way, get a job at CoppaFeel! HQ – or simply spread the word and showcase their badges and videos on your website or social media pages. The last one's easy so there really is no excuse!
Find out more information on National Breast Cancer Awareness Month at www.nbcam.org and get involved with CoppaFeel! at www.coppafeel.org. Have you got any fundraising plans for this month? Be sure to let us know!