A brand new style has hit the Panache Lingerie collection! Take a scroll to find out why you need to try Emilia.
1. Inclusive Cup Sizes for a Fuller Bust!
This brand new style is available in 30 E-K cup and 32-38 D-K cup! So, if you struggle to find beautiful looking lingerie in a larger cup, Emilia might just be the perfect fit for you!
2. Elegant Embroidery
Beautifully designed embroidery is featured in a wide range of our lingerie styles, and Emilia is no different!
This gorgeous Swiss designed embroidery is used on both the Full Cup Bra and matching Deep Brief. Giving an all-round elegant look.
3. Secure with an Accommodating Fit
One feature that makes this different to our other styles is that the beautiful embroidery is placed on a stretch base. This stretch base gives a slightly more accommodating fit than a rigid top cup. Making Emilia the perfect mix of our iconic Envy Full Cup and Tango Balconnet!
If you find that stretch lace top cups are not as supportive as you'd like, but fully rigid cups are too firm, this style is the ideal solution!
4. Mineral Red is a Must!
This new style debuts in the stylish Mineral Red shade. This timeless shade oozes a sensual feel whilst perfectly complimenting delicate embroidery to give a sophisticated look.
5. Beautiful Briefs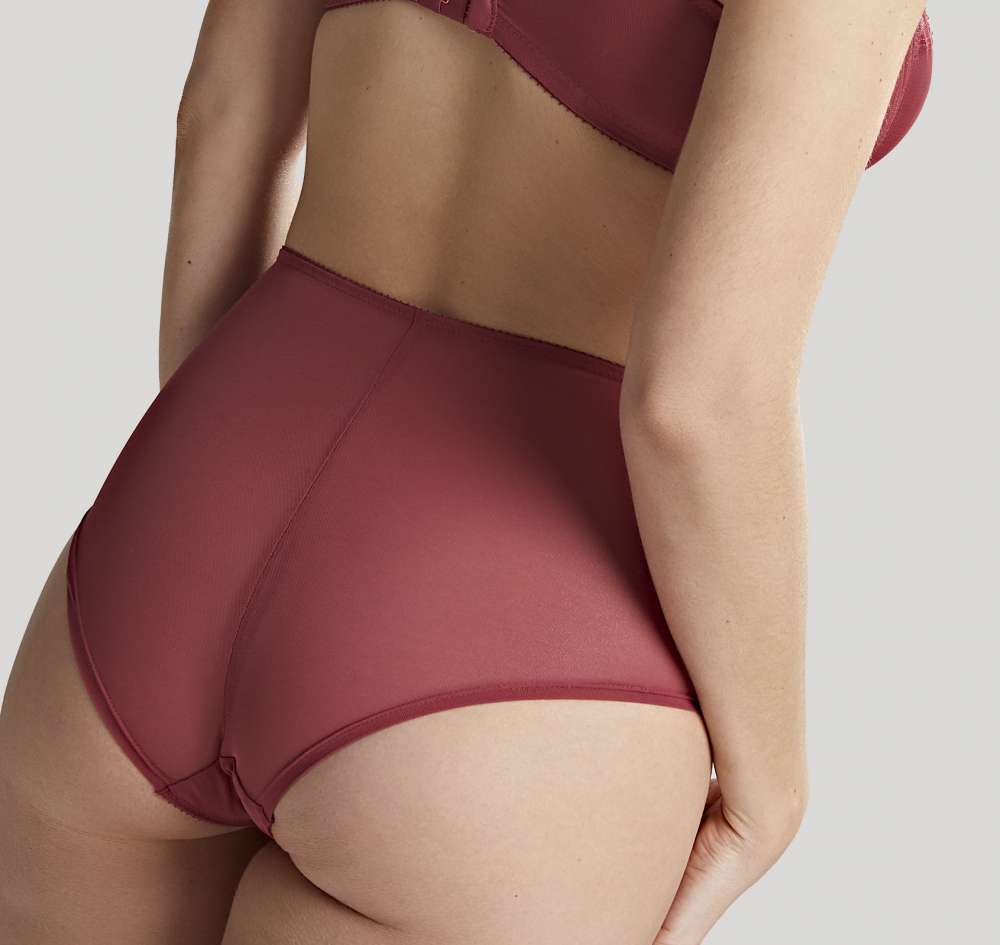 Coordinating Deep Briefs complete this luxurious look, with stretch mesh front panels that ensures a comfortable fit up to a UK size 20. This style is perfect for those who prefer a bit more coverage whilst still wanting that feminine feel.
Like what you see? Why not take a look at our full lingerie collection here.