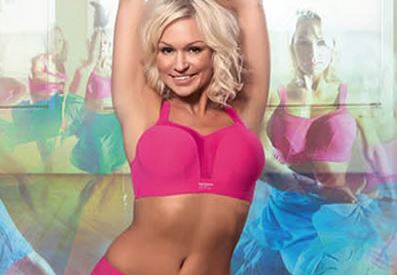 It's that time of year again – it's time to done your trainers and gleefully walk, run, skip your way through 5km in honour, support and memory of those who are currently suffering from cancer, or in honour of those who lost their brave battle.
Every year fantastic new pieces of clothing and accessories are brought out to support the cause, help to raise more funds and add to the fun of the races.
This year the slogan for the races is 'Jog on Cancer' although the line is light-hearted the reason so many women throughout the UK run is a serious one. Each year in the UK around 55,000 people are diagnosed with breast cancer, which works out as one diagnosis every 10 minutes.
So whilst you are powering through the 5km why not look stylish as well as being supported by the Panache Sports bra range, even better it's in bright pink, perfect to match the Race For Life branded merchandise, including these gorgeous t shirts, wrist bands and of course the obligatory tutu.
It's not just Race For Life happening this summer, but there are hundreds of charity and sponsored events happening nationwide. To make sure that you power through your event there are a few things you should have with you.
Firstly, a proper, well fitted sports bra. The delicate tissue in the chest area can be damaged if they are not supported during vigorous exercise, such as running, cycling or team sports. Support doesn't have to mean frumpy, the Panache Sport range offer on trend colours as well as breathable material to ensure the best experience.
Then of course you will need a water bottle, when you are exercising you lose huge amounts of fluid and to keep up your energy that needs to be replaced. Go for a bottle with a narrowed middle to make carrying it on the move a little easier.
Then, just as important as your sports bra, supportive well-fitting trainers, even the most elite athlete can be brought crashing down by poorly fitted shoes. Make sure you head to a specialist to get them fitted, and if you are planning on exercising in poor light ensure that you have reflective sections, and bright colours.
Finally you need an absorbent towel to wipe that hard earned sweat from your brow.
Whatever event you are taking part in this summer, good luck and remember you can be stylish as well as sporty.