Did you know that 44% of women don't wear a sports bra? Crazy right. When you move during exercise, so do your breasts, up, down and sideways. Repetitive bouncing can stress, stretch and irreversibly damage the cooper's ligaments (the connective tissue that holds up and maintains the shape of your breasts).  Damage here can cause your breasts to sag and droop, and who wants that? By supporting your breasts during exercise, the Panache Sports Bra dramatically reduces movement in all directions, by 83% to be precise!
Non Wired Sports Bra in Purple and Pink
So if you're seeking the best support to do sport look no further and with these three simple tips you can put the bounce back in your step and out of your chest.
Encapsulation
Women with bigger breasts will receive significantly more support if your bra has individual cups rather than compression style ones.
Straps
Shoulder straps allow even distribution of weight across both shoulders but the Panache Sports bra also has a racer back clip feature, a great option for increased support for high intensity work outs.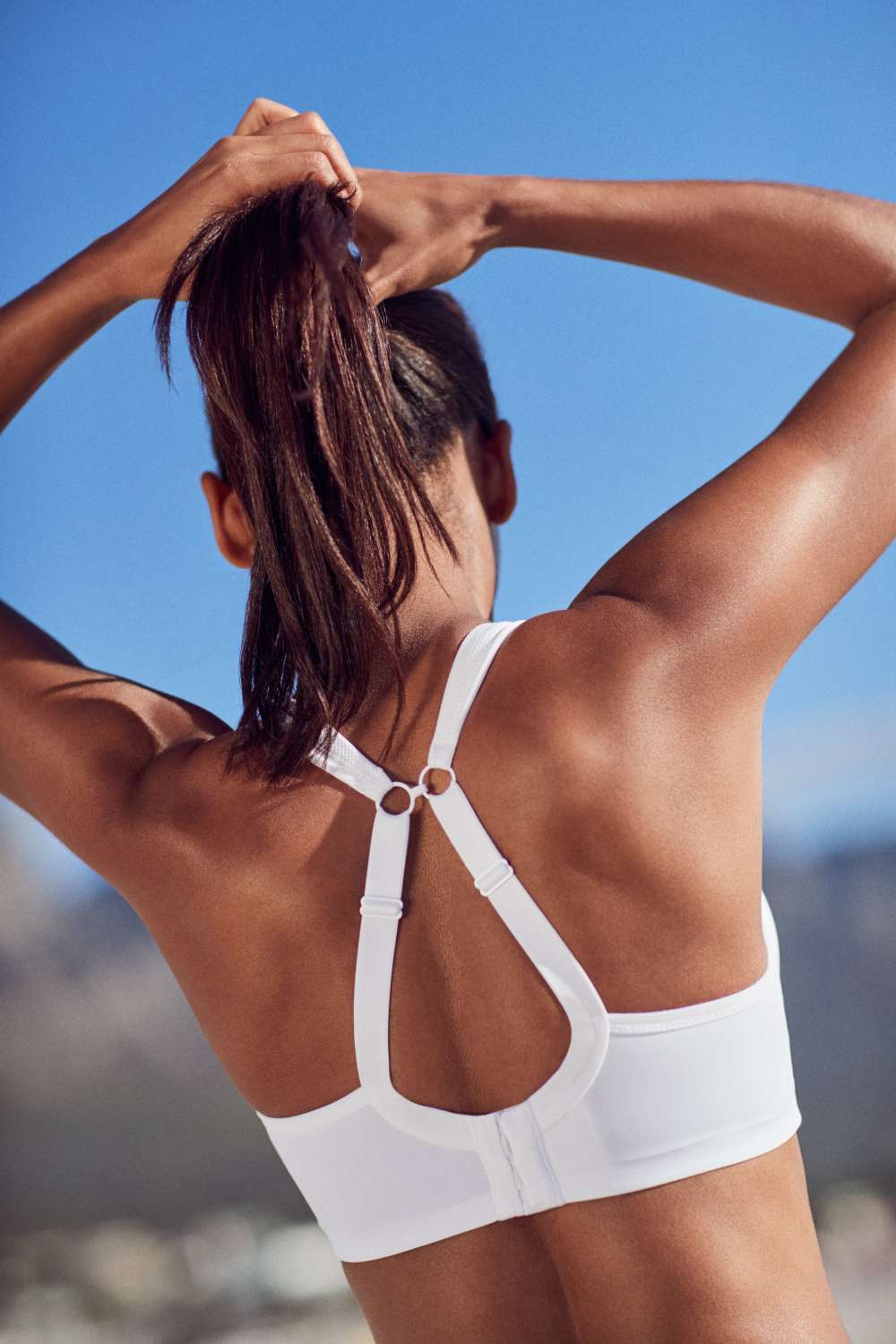 Band
Always try it on and test the size by sliding a finger under the band between your breasts, if you can pull it more than an inch from your chest it's too big. The second test is put your arms overhead if the band moves up it's too big and you have to go down a band size!
You're now all set to get active!