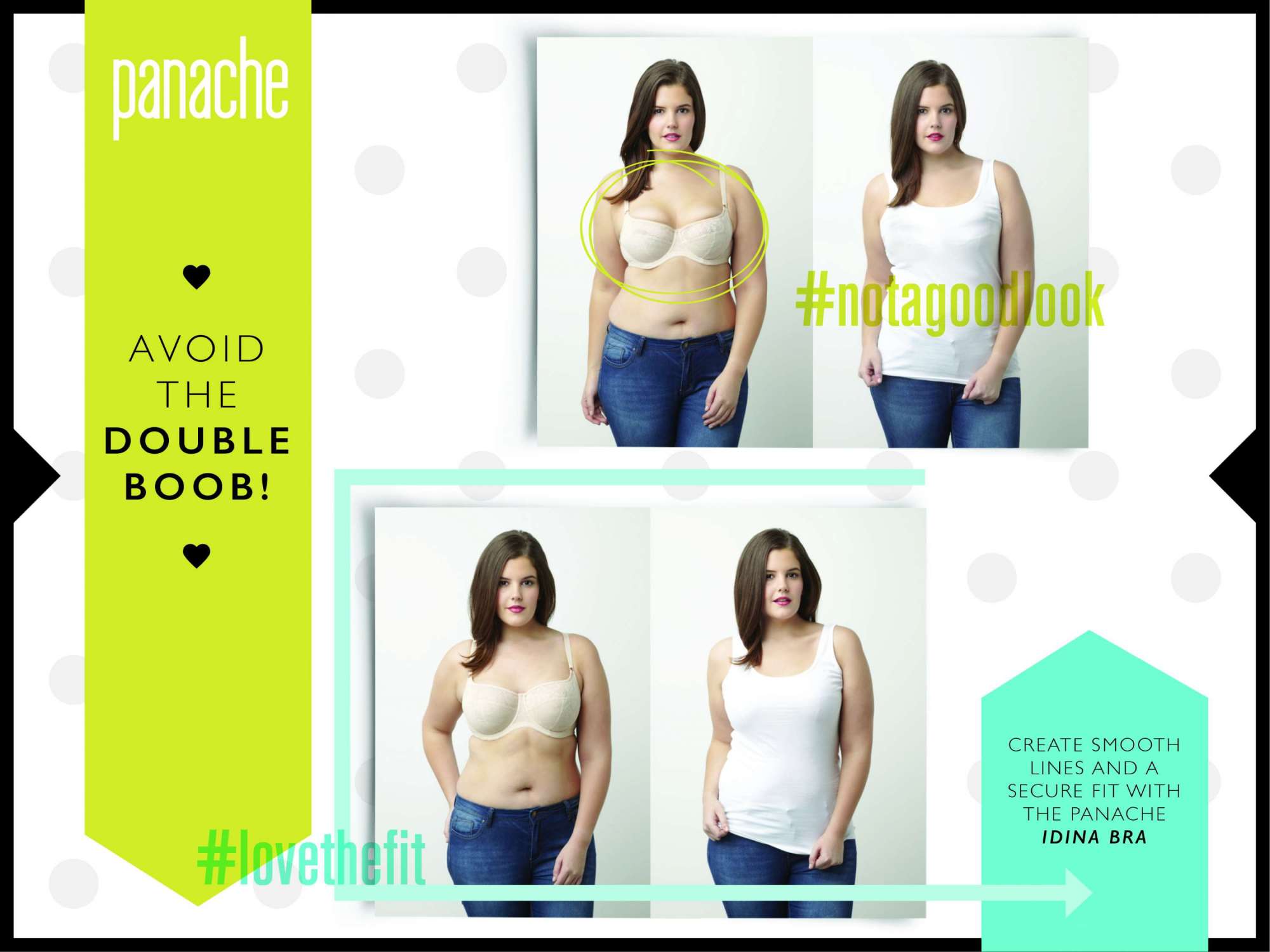 here are lots of numbers quoted in the press about women wearing the wrong size bras. Whether is is 60% or 90% we know the amount of women out there who need to get fitted is too high!
We have put together some images to demonstrate the most common problems and help you determine if you are wearing the wrong bra, and how to prevent it happening in future.
First in our good fit Vs bad fit series is all about the 'double boob'. It's really not a good look when you have 4 breasts instead of 2!


If when trying on your bra the top seam is too tight giving a visible indentation across your breasts, your bra is either not the right style for your shape, the wrong size for you, or even both!
If you find that you are a repeat offender of the double boob, try a bra with a stretch lace top cup such as Andorra or Envy.
Styles with stretch lace tops can also be great if, like the majority of the female population, you have one breast larger than the other – remember, always fit to the larger side and use the strap adjustment to give even support.