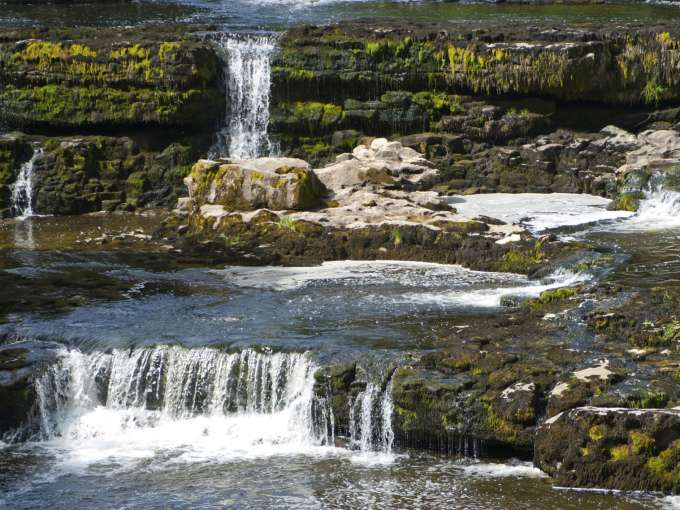 So, it's Valentine's Day in two days. The day most couples either look forward to, and have had the local Indian booked since Christmas, or, like me and my husband, have an awkward conversation, starting with "Err, we're not doing anything for Valentine's day are we?" because neither of us want to look a fool giving the other one a card and not getting one in return (it happened before).  And if you are the latter, like us, you won't have booked a table anywhere or arranged a babysitter.
Why not throw caution to the wind and do something a little bit different this year? Get in the car and revisit places that hold a special memory for you, or go somewhere you've wanted to visit for ages but never found the time.
Here's a few of my ideas on where to go for a romantic day, your suggestions are most welcome….
Whitby Abbey, Whitby, North Yorkshire
Stunning panoramic views, tranquility and a sense of romance will engulf the senses once you've climbed those 199 steps to the magnificent Whitby Abbey. The Abbey has long been touted as one of England's most romantic places, standing picturesquely over the pretty seaside town of Whitby. The gothic splendor and history of the site, makes it a perfect spot for both romance and reflection.
Lyme Park, Cheshire
Pride and Prejudice fans will no doubt be familiar with this treasure as it is where the BBC adaptation starring Colin Firth and Jennifer Ehle was filmed. With breathtaking scenery and centuries of romantic tradition, you can step back in time to the Edwardian era of lavish interiors and stunning views. You can also enjoy a tranquil walk around the Edwardian Rose Garden, and capture your own romantic moment by the lake where Mr Darcy met Elizabeth Bennett.
Aysgarth Falls, Yorkshire Dales
Aysgarth Falls are located in the village of Wensleydale and are divided into three sections, spread over approximately a mile. Wordsworth, Ruskin and Turner were all quite partial to this place in the 19th Century. If the weather is nice why not try a bike ride along the scenic path and have a picnic? The sound of running water over rocks and the sight of the spectacular falls will instantly revive you. This is also the place where part of Robin Hood Prince of Thieves was filmed (the scene where Robin takes a shower in the falls). It might be a bit cold to recreate this scene though.
You can really get in the mood for love at Warwick Castle. Its towers and turrets are straight out of a fairytale. It has a long tradition of courtly love, brave knights and beautiful princesses. In 2009, the Royal Institute of British Architects (RIBA) voted Warwick Castle a veritable 'construction of seduction' and the UK's hottest place for a date. And, at this special time of year, the team at Windsor Castle offer a special 'Romance & Chivalry – Valentine's Proposal Package', which includes the opportunity to propose in a private area of the castle, champagne, chocolates and more!
Tintagel Castle, Cornwall
Another one of the UK's most romantic castles, Tintagel is world famous for the tales of King Arthur. Perched high on the dramatic Cornish coastline, the windswept ruin of Tintagel Castle has inspired many a romantic tale. Today the picturesque site is only accessible by coastal path, and with dramatic views, it makes for the perfect location for a romantic day out.
 Post written by,
Zehra- Marketing Administrator