Panache Lingerie
The bestselling Jasmine is a classic Panache style with great fit and support in a pretty and feminine style.
The Panache Porcelain Élan T-Shirt bra is presented in a semi-sheen fabric adding a touch of luxury to an every day essential bra.
Envy provides supportive, uplifted fit to accommodate the fuller bust with fully adjustable straps for additional comfort and support.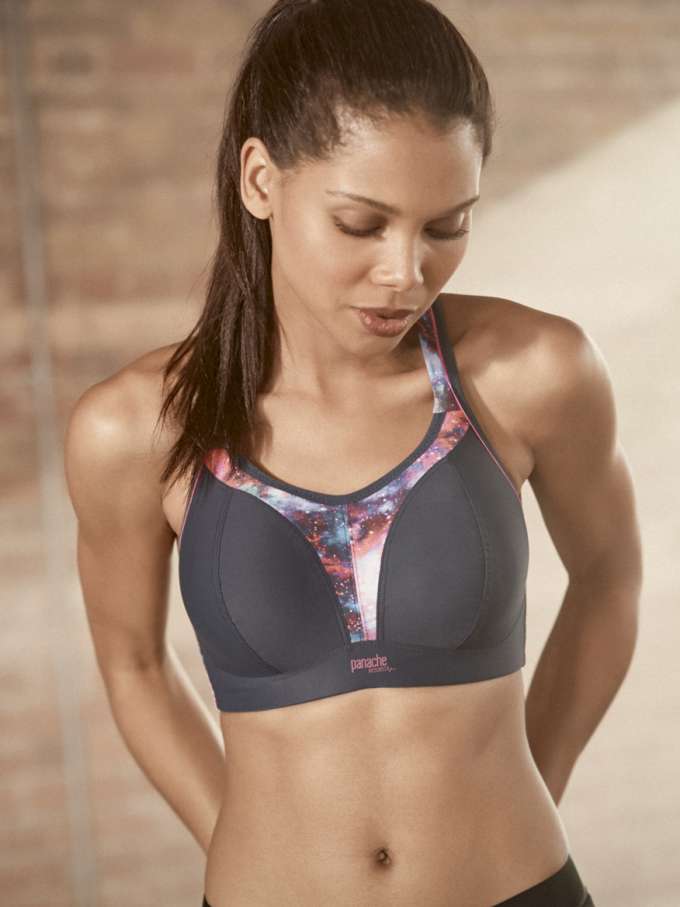 Our multi award winning Panache Wired Sports Bra is a definite must have to add to your workout wardrobe; reducing bounce by an amazing 83%, great for high impact activities.
Sculptresse
Sculptresse showcases a mix of elegant prints, feminine lace and cut away details. The binding features create a diverse and trend focused collection, allowing a luxurious feel whilst remaining on trend and edgy.
View the Range
Cleo by Panache
The "underwear as outerwear" trend has been a big influence on this seasons Cleo collection to delicately enhance whilst confidently pushing the boundaries of lingerie. Gorgeous brights are paired with contrast features, strap detailing and sport luxe accents.
View the Collection
Find Your Fit
The award winning Panache Sport is the ultimate sports bra, delivering maximum support, comfort and stability, enabling women of all sizes to take part in any sport at any level.
View the Collection